Company profile
MASTER-LING is a language centre whose underlying concept is the provision of targeted, individual language training and language coaching to the Danish business sector.
Our training is based on a tried and tested system which has been used to plan and carry out language training for all areas of the Danish business sector since 1982, when the centre was established. Our activities cover the whole of Denmark.
We work with both large and small companies and always ensure that a close relationship is established, so that the language training process can be followed both by the individual participants and the company.
Some companies have chosen to outsource all their language training to us. Other companies require a linguistic improvement in certain departments, so that the employees are in a better position to face their daily challenges. 
Targeted training courses with a focus on measurable results are what drives us as a company. Our objective is to assist our clients in achieving business success both nationally and internationally. 
Procedure for the training in order to ensure quality and success for the participants:
Language level test 
Needs analysis
Course plan
Attendance record
Follow-up and control during the course
Mid – evaluation
Final course evaluation 
End of course testing - Impact measurement
If you would like to know more about MASTER-LING's overall concept, please click on the pages Instructors, , Courses, and Measurable results.
Welcome to MASTER-LING's website, which will inform you about the linguistic paths and shortcuts to success.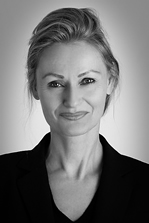 Ingelise Rasmussen
Owner, Director