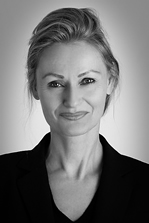 Ingelise Rasmussen
Owner, Founder
MASTER-LING is a language centre founded on the principle of delivering targeted, individually tailored language courses to the Danish business community.
With our thoroughly proven training methods as a fundamental principle, we have organised and carried out language training programs and skill development on behalf of all branches of Danish business since we were founded in 1982. We operate throughout the whole of Denmark.
We collaborate with a great many large and small companies and always ensure that we establish a close relationship, so that both the course participant and the company are able to track the progress of their language instruction and the impact of their course.
Naturally, we track developments within the Danish and overseas business world and constantly adapt our language courses on the basis of these. As such, we offer language courses that take place in company premises, online or via e-learning. We provide instruction in general business language, in professional and technical language, or in specific terminology.
Contact us here for more information about what we can offer your company.